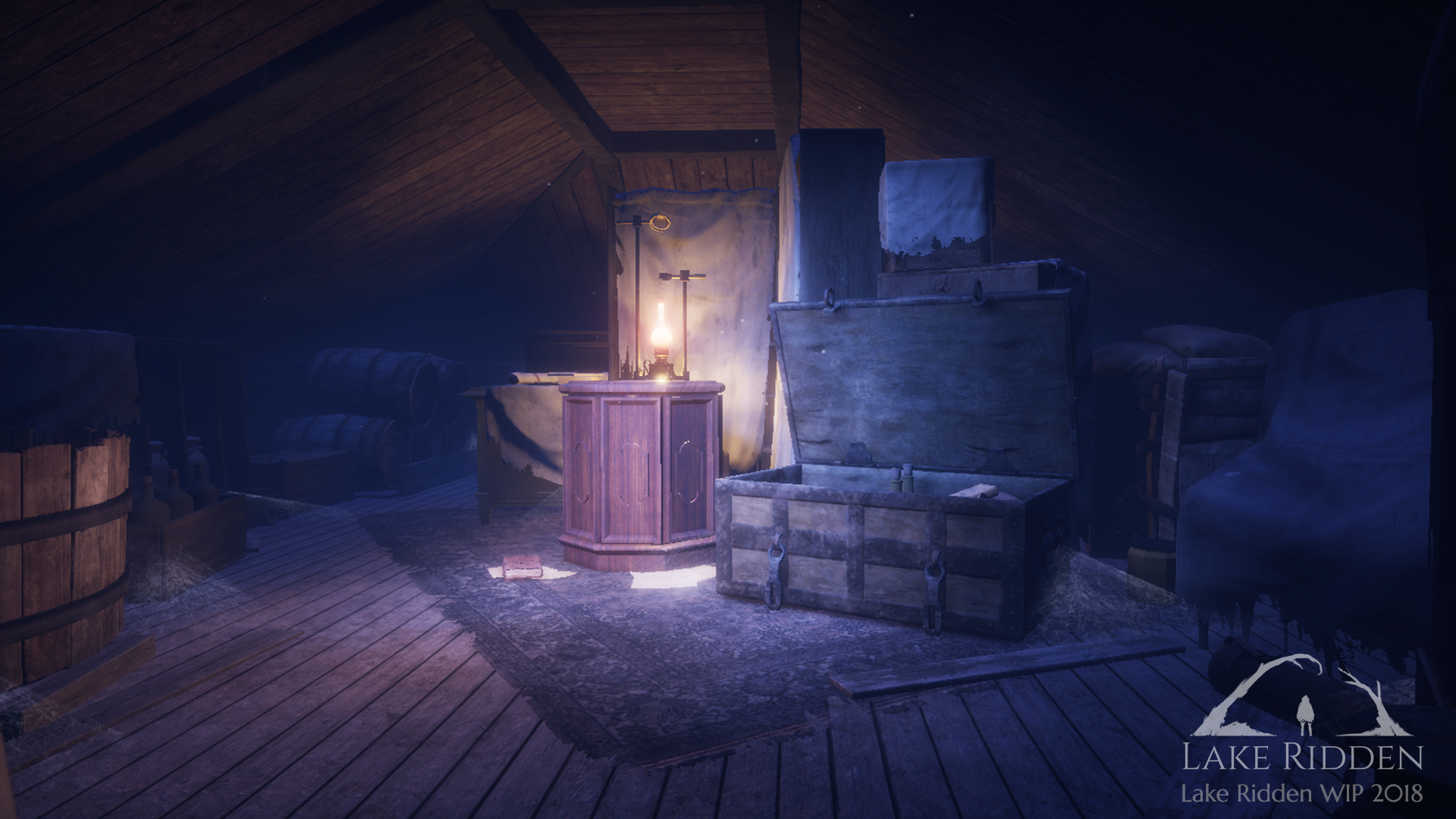 Hi all! How's it going? We have been a bit silent lately, but that's just because the whole team's been super focused on wrapping up Lake Ridden. We're getting ready for GDC, where we'll be displaying our game for some journalists and other cool people. If you're a journalist or an influencer and would like to get some hands-on time with Lake Ridden, just drop us an email to: contact(at)midnighthub.com and we'll book you in! The demo takes roughly 30-45 minutes and coffee's on us. We're located just next to Moscone center. If you're new to Lake Ridden, below is a quick recap.
Lake Ridden is a story-driven, first-person mystery, filled with puzzles. A thrilling supernatural adventure where you unravel a dark past, trying to save your sister. Luckily, you are not alone. It's made by former Minecraft and Stellaris developers.
Key Game Features:
A Beautiful, Haunted Setting
Uncover an old estate filled with mysteries, explore a stunning forest and experience a thrilling time-bending adventure.
Challenging Puzzles and Investigation
Solve tricky puzzles and look for clues as you investigate your sister's disappearance.
Experience a Rich Story
Immerse yourself in a narrative where you'll get to know Marie and other characters as you dive deeper into the mystery.
Adventure, Mystery, and Exploration
Lake Ridden is a story-driven puzzle mystery, focusing on narration and atmosphere. It's not a horror game or a walking simulator.
On Tuesday the 20th we'll be displaying the game as part of the European Game Showcase, which we're super excited about! We'll be wearing our black "Lake Ridden"-shirts the whole week, so make sure to say "hi" if you see us in San Francisco!
Cheers,
– Sara & The Lake Ridden Team