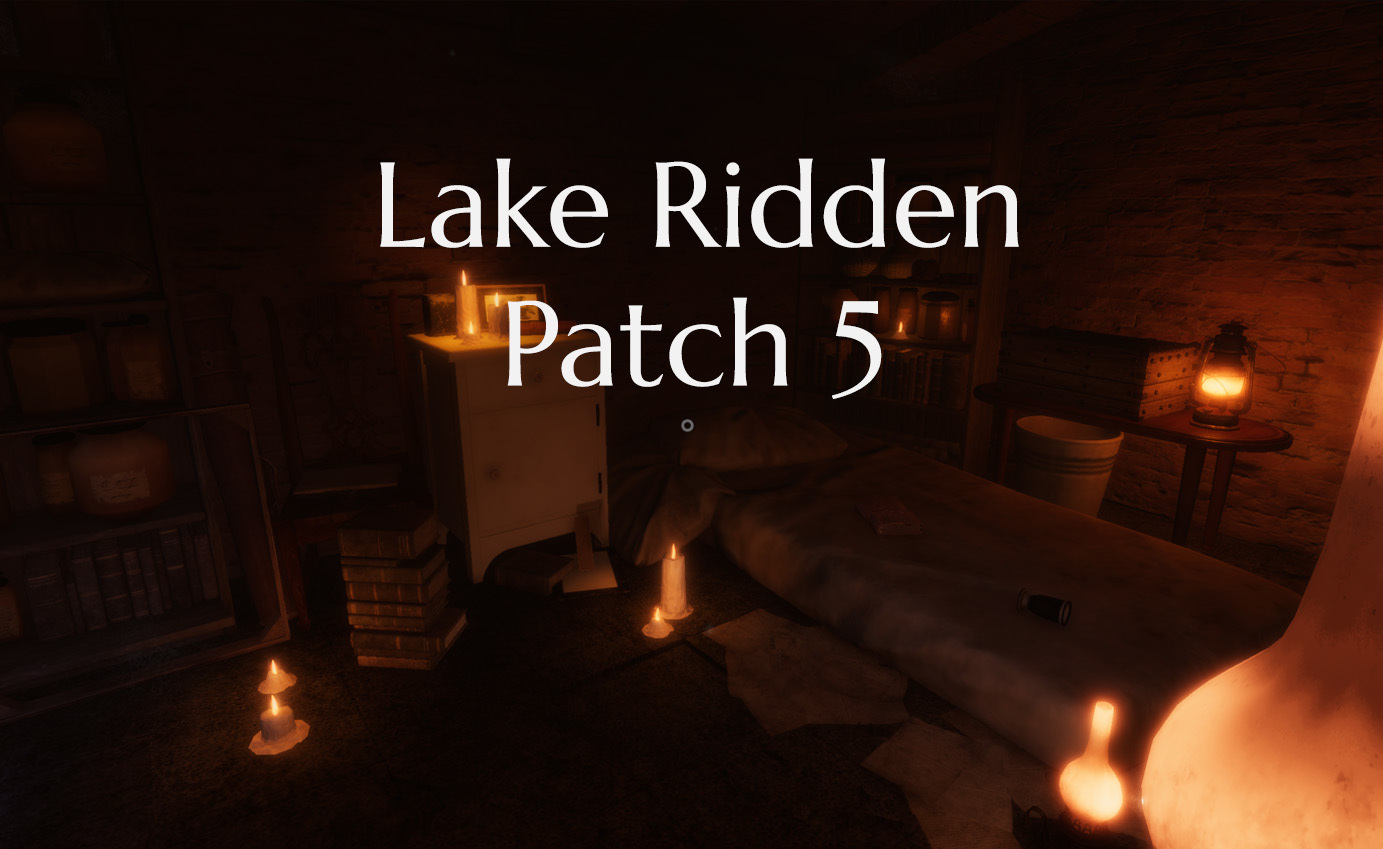 Hi all! So we have rolled out a new update to Lake Ridden for you! In case you haven't noticed we have kept a steady stream of patches and improvements coming since release, to make the game even better to play. Here are some of the things we adjusted and fixed:
Controller support (Xbox- and PS4-controllers verified working)
Big improvement on performance in low and medium graphics presets for nights (could result in 20 fps higher on some devices)
Improved fog visibility around the village
Added a map of the village area
Increased contrast on some screens, especially at night
Improved performance when moving between zones in the game
Improved saving/loading for Island puzzles
Improved performance and reliability of saves
Added new frame smoothing for mouse input
The camera would turn wildly during scene loads
Changing resolution in the game would be unreliable on some PCs
Minor tweaks to hints and objectives
Lights would pop in and out in certain places around the game
Minor texture tweaks and small game play improvements
A lot of these were bugs reported by our dear players, so just keep them coming! You can always reach us at support@midnighthub.com. We'll hopefully have more exciting updates on the game and company in a near future. Right now we're happy to share with you that us founders have the opportunity to work with Lake Ridden and Midnight Hub as a side project while we work day-time on other much bigger game development studios. Stay tuned!
Cheers,
Sara