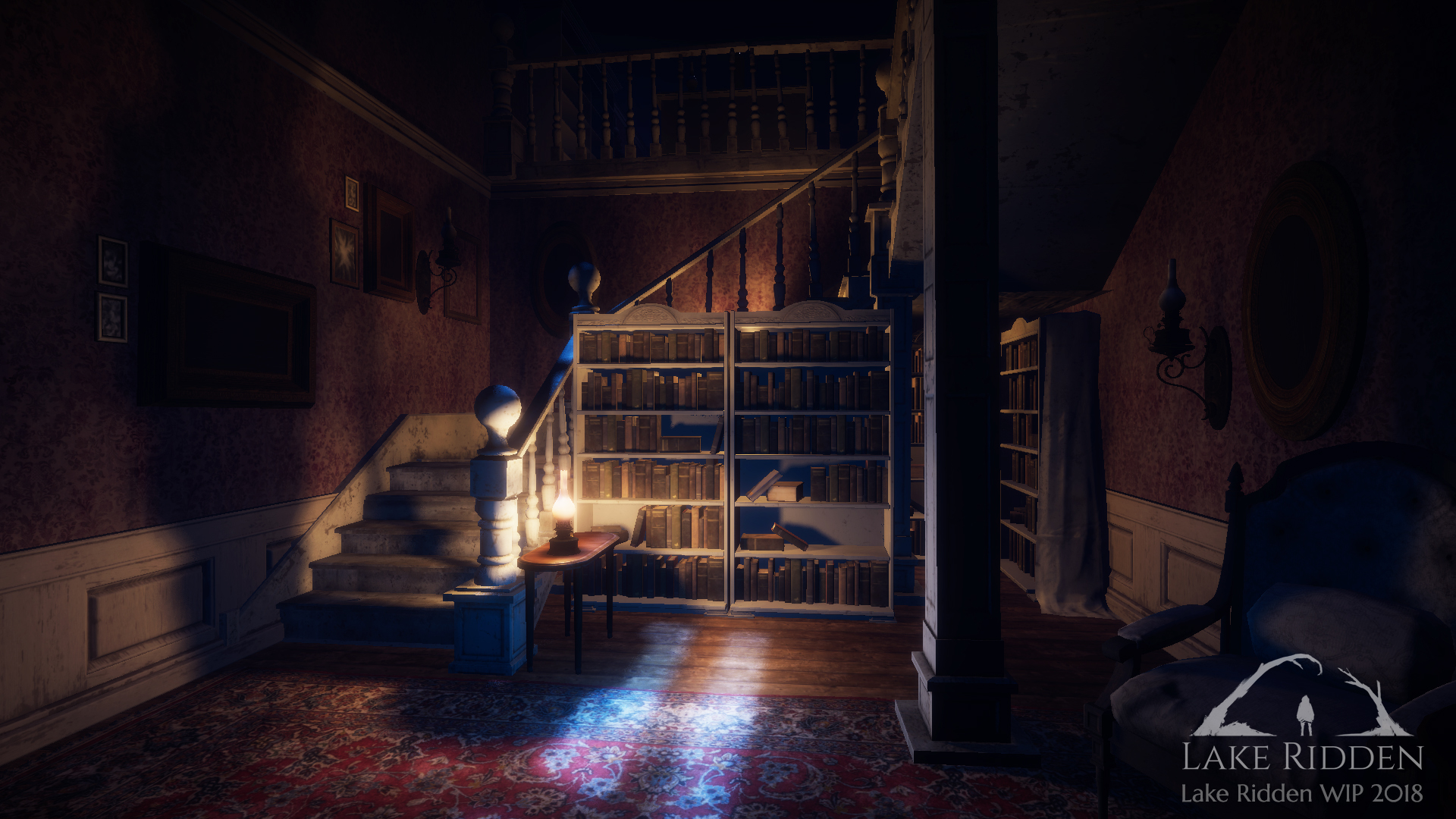 Hi friends! Guess what? Lake Ridden is featured by both Get Indie Gaming and Finger Guns as their top picks of upcoming indie games releasing 2018! We're so honored to be included on their lists <3 Other than this Midnight Hub was mentioned in The Local, and our screenshots made it to Nerd Time's #screenshotsaturday top list!
Get ready to explore a mesmerizing forest and the mystic estate of Lake Ridden this year! #gamedev #screenshotsaturday pic.twitter.com/wAE2gdpHZM

— Lake Ridden (@midnighthub) January 6, 2018
Huge thanks to everyone spreading the word about Lake Ridden, without you this wouldn't be possible. Last year around 7 672 games were released on Steam, so being visible for our players is without a doubt our biggest challenge.
Updated the number of Steam games released per year chart.

2017 already higher than 2015. Over 1,300 new games since Steam Direct launched pic.twitter.com/KySFREY44w

— Daniel Ahmad (@ZhugeEX) September 8, 2017
As you might remember Steam Greenlight was removed last year, and the number of new games in Steam has absolutely skyrocketed since. I know a lot of fellow indies developing good games for Steam that are really struggling to get their product in front of potential players. It's still nothing compared to the App Store, where around 3 000 games are submitted to the store each month.
At the office, the whole team has entered this magical stage late in production, where everyone's super concentrated, working to push the last things into the game. You can almost hear a pin fall to the floor..! As you can tell by the images below,  the Estate has gotten a lot of love lately, and so has the nighttime lights and atmosphere as well.
As usual, don't forget to Wishlist Lake Ridden on Steam, and tell all your puzzle-loving friends about the game. Until next time!
Cheers,
Sara & the Lake Ridden team