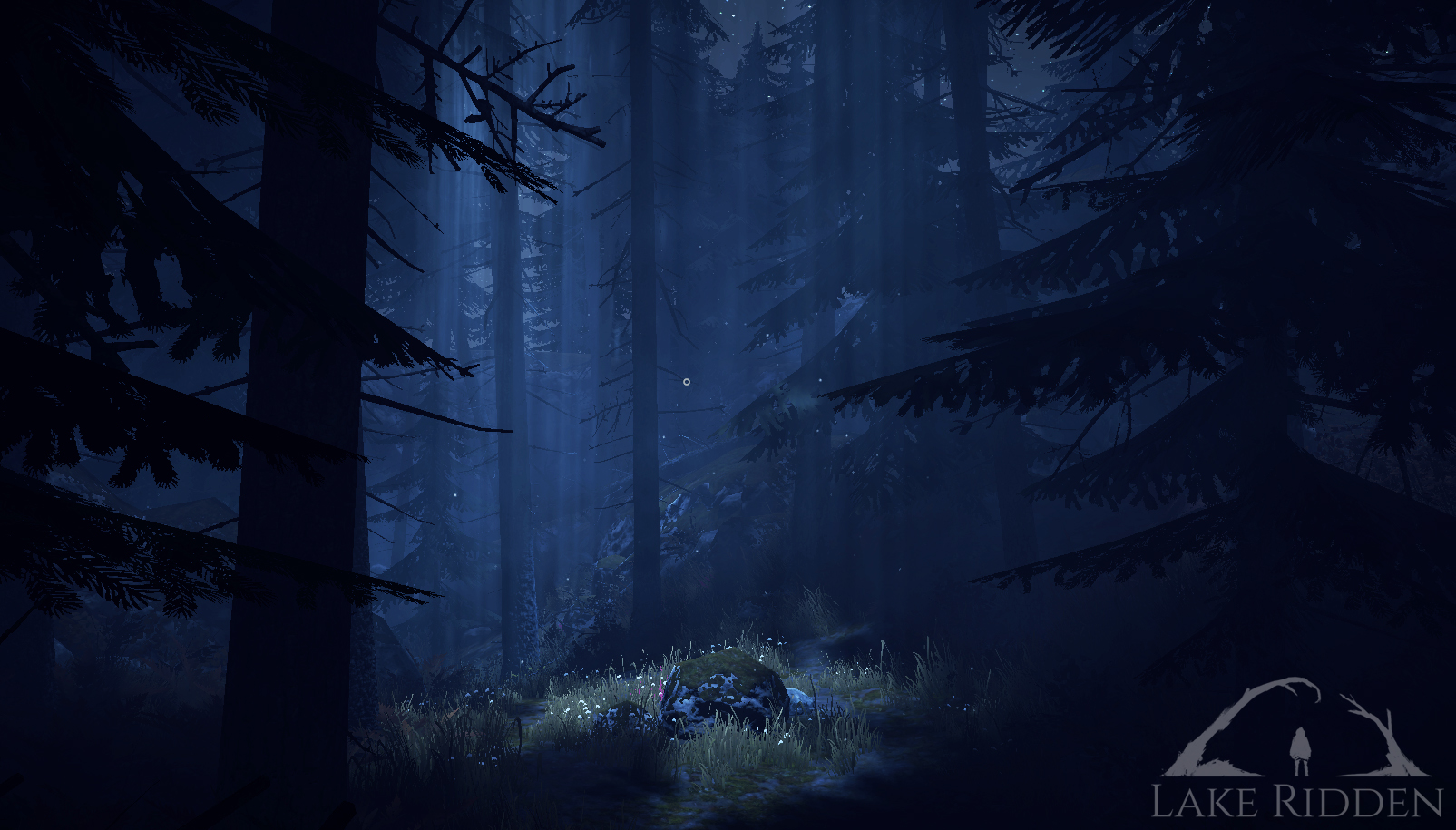 What's up? The past week has been all about preparing for Game Developers Conference and Game Connection taking place in San Francisco in less than two weeks. Our Lake Ridden demo is coming along fine, it's gonna be super exciting to let people try it live! Here's some handy info about our schedule in San Francisco:
Try the Lake Ridden demo live (≈ 15 -20 minutes)
Game Connection 27/2 – 1/3 Booth #184
Game Developers Conference 1/3 – 3/3 at Nordic Lounge
Contact us: press@midnighthub.com/contact@midnighthub.com
We'll be wearing Lake Ridden and Midnight Hub shirts!
This year Johan, our Creative Director and I (Sara – the producer) are attending. If you want to give the demo a go then please drop us an email to: press@midnighthub.com or just show up at the booth! We would love to get feedback from other developers as well as show it to press and gamers!
I'm super excited about our trip to the US, really looking forward to catch up with former colleagues and old friends, as well as meeting a bunch of new developers. We'll be arriving on Friday the 24th and leaving again on Saturday the 4th. Please keep your fingers crossed we'll make it back in one piece! Now, let's have a look at the state of the game (GIFs coming up!):
The water is coming together nicely thanks to the combined efforts of the Art and Programming Team!
Fireflies are starting to look delicious! It's all work in progress but you get the idea!
The Art Team has been hard at work with the game's fog and particles for the past weeks. Adds a lot of mood and atmosphere.
Lake Ridden is a horror-mystery game, but we also want to give the players a chance to experience the beauty of the wilderness.

On a completely different note: Midnight Hub received a prestigious nomination by the city of Malmö: Rookie of the Year 2016! It's fun others are noticing our hard work. Johan, Erik and I attended the fancy awards show this week, which was a lot of fun! In the end we didn't win, but it was cool to dress up and shake hands with other inspiring entrepreneurs and get to watch Massive Entertainment, the company behind last year's mega success The Division, receive the award for "Fastest Growing Employer" in Malmö! Well deserved!
That's it for this week, time to head back into preparing our demo! Sign up for the Midnight Hub Newsletter or follow Facebook for more news and screenshots. Or you can always find us on Twitter where we post new screenshots and behind the scenes stuff.
Cheers,
Sara & The Team