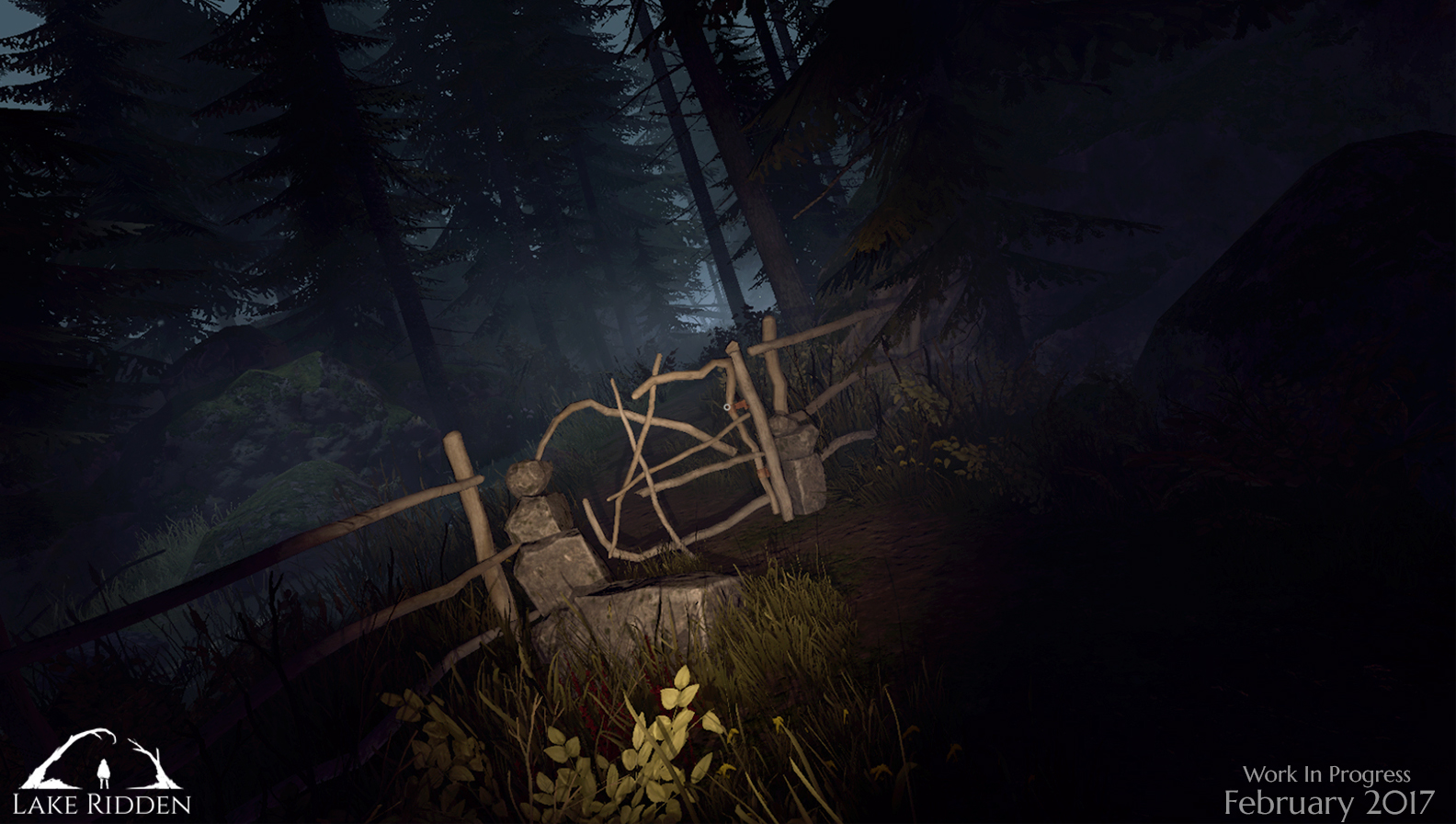 "You are Marie, a 13-year-old girl and the year is 1988. Reluctantly, you join your sister and her friends for one last camping weekend before winter. It was going great, but the second night an argument with your sister ended with her running off into the forest.
While looking for her, you stumble upon an old forgotten estate filled with mysteries. As dark shadows emerge from the night, you need to find a place to hide! To survive, and ultimately save your sister, you must find clues, solve puzzles and befriend former residents. You'll uncover an old conflict driven by envy, madness, and hate."
What's up? We have been hard at work with your very first teaser trailer depicting what Lake Ridden currently looks like! I really hope you like it! Quick reminder: we're attending Game Developers Conference & Game Connection in San Francisco in a couple of weeks. If you want to try the demo or meet up for a coffee, please drop us a note at: contact@midnighthub.com!
As you can tell we remade some of our web page to include a clear and easy "press" section, and the landing page now features the trailer. Let's have a look at what the game currently looks like, shall we?
Other than working on the demo we have improved a lot of the lights in the game, the colors and designed a new logo that we feel will reflect the feeling and message of the game. Wee have noticed that a lot of people seem to remember the concept art piece Erik made, showing Marie about to walk under these two trees almost looking like a portal. So why not use that as a symbol for the game? Making a good logo is very, very difficult, and we're super grateful for all the valuable input we got from our graphic designer friends along the way!
If you like the trailer, be sure to share it with your friends, it would mean a lot to us : )  Subscribe to tour Newsletter, follow Facebook or find us on Twitter where we post new screenshots and behind the scenes stuff! Until next time!
Cheers,
Sara & The Team