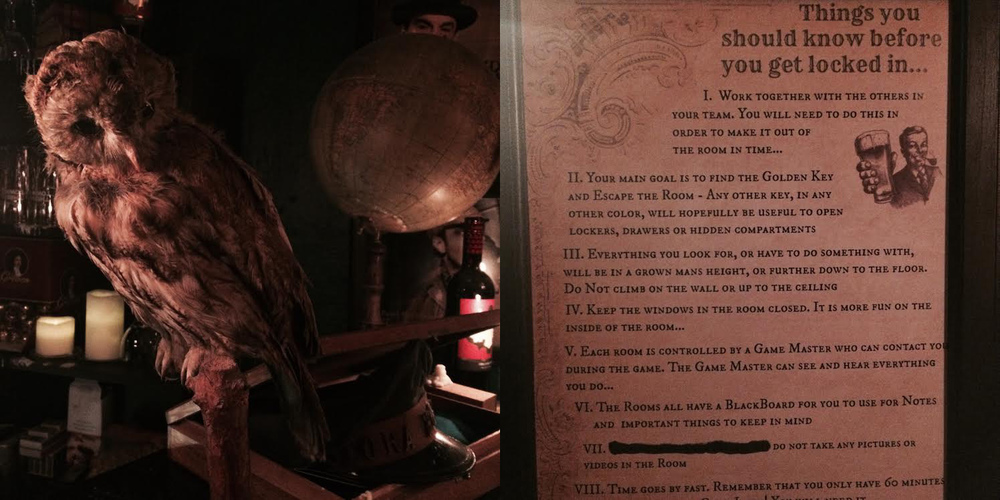 So, what have we been up to since last week? First of all, huge thanks for the love and support we received upon announcing our new studio! We're so very happy to have so many people interested and excited about the studio: friends, former colleagues and Internet strangers alike! Thank you <3
This week we went team building. We were locked up in a tiny room together, for one hour, trying to solve a fictional murder puzzle featuring tons of awesome locks, photos, secret doors and bloody butcher knives. Great fun, and it was a real good exercise in how to communicate under pressure, something that's relevant when working with games.
Speaking of the team, we thought it's about time we introduce the team members of Midnight Hub! We decided to do this as an intervju. First out is Johan, our ninja programmer and story writer. He's also the one in charge of the game design. We realized that his responsibilities pretty much makes him the creative director of Midnight Hub, so we promptly labeled him "Creative Director" last week! Say hello to Johan, our creative director!
– Hi Johan, who are you? Tell us a bit about yourself!
– I'm a programmer with a passion of game design and storytelling. Before founding Midnight Hub I worked at Mojang, primarily on Minecraft Pocket Edition. I'm born and raised close to Gothenburg, Sweden's unofficial capital of bad puns.
– Why did you chose to start your own thing?
– I don't want to be limited to doing only one thing. I want to be able to explore more than just code or just game design. Founding your own games company is a big undertaking, but it gives me the right environment to experiment the way I want to.
– What is your upcoming game "Lake Ridden" about? Can you show us something from the game?
– The game is still in early pre-production, but we're working on something to show you as soon possible. The story is pretty much set already. The game itself is about a girl, who loses her sibling into the woods. In search of her sibling she finds herself trapped inside a nightmare, which largely takes part in an old, abandoned house.
– Sounds spooky. Speaking of that, how do you make a game scary?
– There's many different ways to make something scary. Since you'll be playing as a young girl you'll not be able to use weapons or violence the same way as in other horror titles. In order to make something truly scary you need to make the player feel like she has something to lose, and make them uncertain about what awaits around the next corner.
– Can you tell us anything about the gameplay of Lake Ridden?
– We're experimenting with something interesting right now. The gameplay and the story will be very closely linked together in Lake Ridden.
– Midnight Hub chooses to be very open about the game development? How come?
– I think this is a fantastic opportunity to let our future players, and people in general, be part of the process for making this game. Nobody is telling us what we can or can't say, we want to take opportunity of that. We strive to be honest about how and why we make games the way we do, something we believe will make our game even better.
If you want to follow Johan on Twitter, you can add him over here. We aim to update this blog every week, so make sure to drop by once a week to follow our progress. Next week we'll present the artist on the team: Erik!
Cheers,
– Sara