On a camping trip during the last days of autumn, your sister disappears in the middle of the night. Lake Ridden is a thriller where you'll uncover dark secrets of the past trying to bring her home. It will be released for PC in 2018.
You are Marie, a 13-year-old girl and the year is 1988. Reluctantly, you join your sister and her friends for one last camping weekend before winter. It was going great, but the second night an argument with your sister ended with her running off into the forest.
While looking for her, you stumble upon an old forgotten estate filled with mysteries. As dark shadows emerge from the night, you need to find a place to hide! To survive, and ultimately save your sister, you must find clues, solve puzzles and befriend former residents. You'll uncover an old conflict driven by envy, madness, and hate.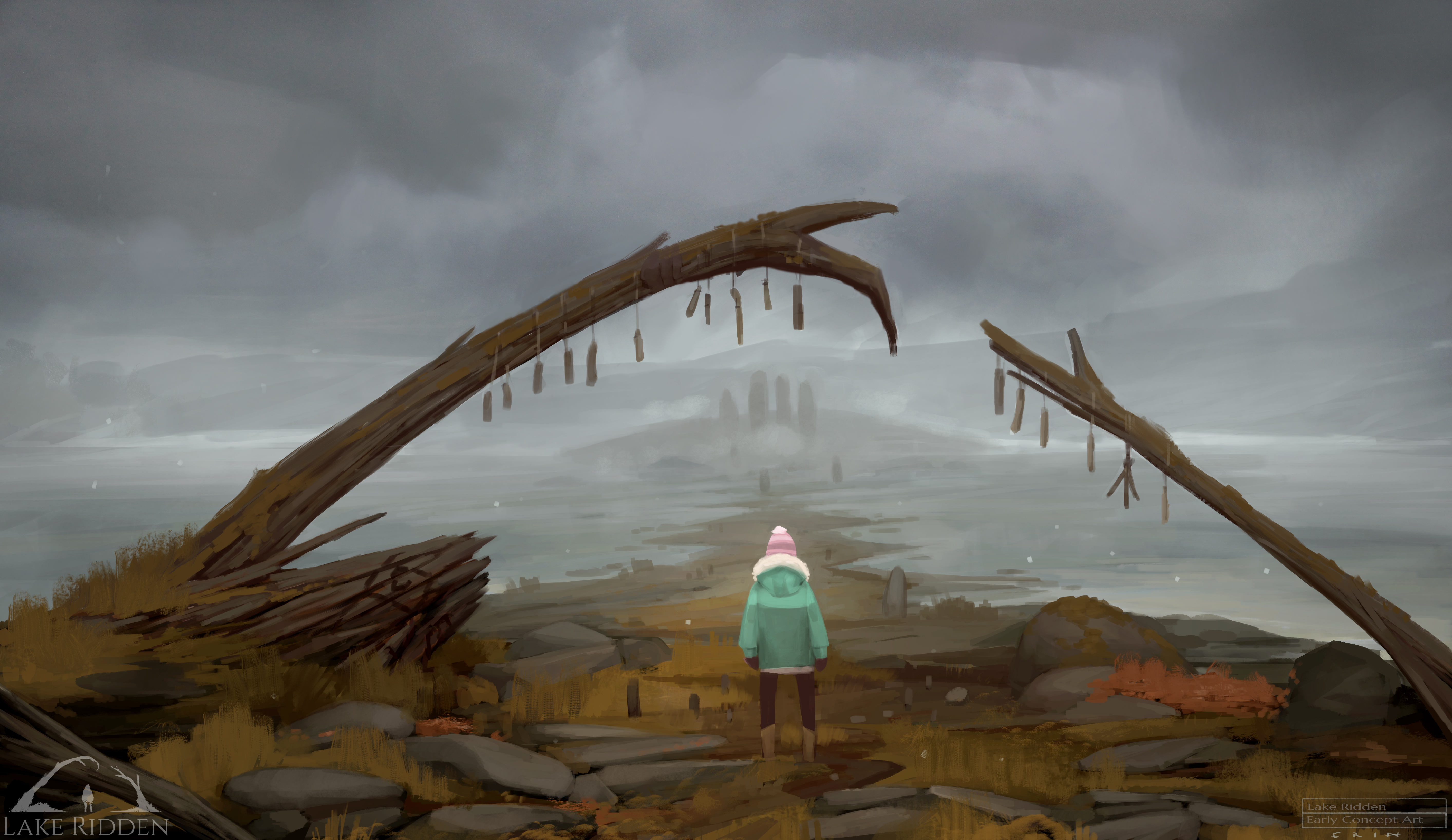 At Midnight Hub we want to create a different kind of thriller experience, something that evokes a creepy atmosphere without relying on the usual use of blood and gore. We want to offer an intriguing story woven together with interesting gameplay. We truly believe Lake Ridden will be the perfect opportunity to explore themes such as fear, ignorance and how far our main character, Marie, is willing to go to save her sister.
Midnight Hub is a small indie studio located in Malmö, the South of Sweden. It was founded in 2015 by experienced developers who previously worked at Mojang, Paradox and Massive. Read more about the team here or follow us on Twitter and Facebook. We share news about the development here on our blog almost weekly!